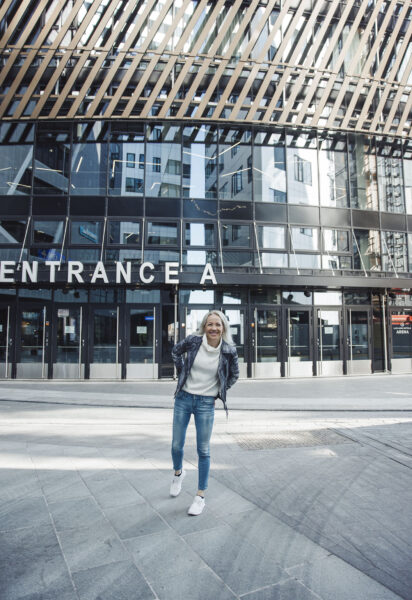 World cup winning biathlete Kaisa Mäkäräinen enjoyed a city getaway in Tampere. She loved the running trails and brand new Arena of the bustling Finnish city.
"I got the chance to explore a Tampere that's blooming with new life this spring!", Kaisa exclaims.
"The highlight of my trip was seeing the legendary Nightwish play at the brand new Nokia Arena in the heart of Tampere", she says. Nokia Arena is also the venue that's hosting the International Ice Hockey World Championships this May. Kaisa points out that the Arena is well suited for music events too, even though many locals know it as an ice hockey venue. 
Kaisa stayed at the Lapland Hotels Arena location, which is nestled in the same building as the Arena.
"I highly recommend this hotel for anyone attending events at the Arena: you can access the hotel floors by elevator directly from the event venue, and skip the cloakroom lines entirely. I also slept really well, and the room was very quiet despite the hotel's central location in the city", Kaisa says.
The hotel's Laawu rooftop terrace & sauna was the perfect way to unwind, according to Kaisa.
"Relaxing in a jacuzzi with views over both the Tamper city lights and the Näsijärvi lake is a great way to start a city getaway!", Kaisa says.
Kaisa enjoyed dinner at an Italian restaurant, Piemonte, a stone's throw away from the Arena. Kaisa, an avid lover of Italian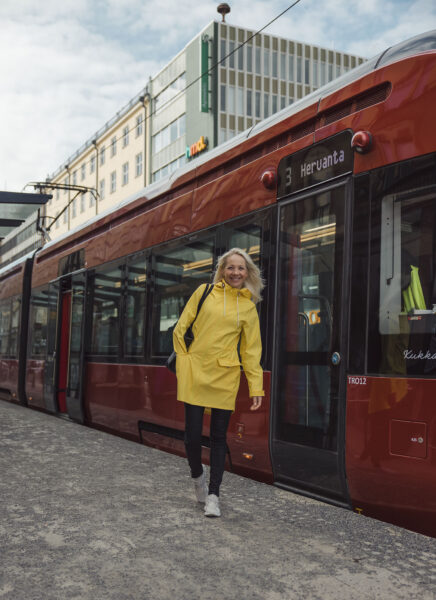 cuisine, compliments the food as well as the atmosphere of the restaurtant. She also mentions the professionalism of the restaurant staff, who provided her and her entourage with excellent wine suggestions.
"The following day we spent exploring the running trails throughout the beautiful scenery of Pyynikki and Pispala. If you crave something sweet,Pyynikki Cafeteria serves fresh, famously delicious donuts every day on top of the Pyynikki hill", Kaisa points out.  
"If you're not a huge fan of running, the brand new tram system is super easy for getting around the city", she says.
For lunch, Kaisa dared to try scallops for the first time at the famous 4 Vuodenaikaa restaurant. She is not a huge fan of seafood, but seeing delicious plates of food with scallops going out of the kitchen gave her the courage to try.
"The scallop risotto was actually delicious! The restaurant is located at an old market hall, and the location is really unique too", Kaisa says.